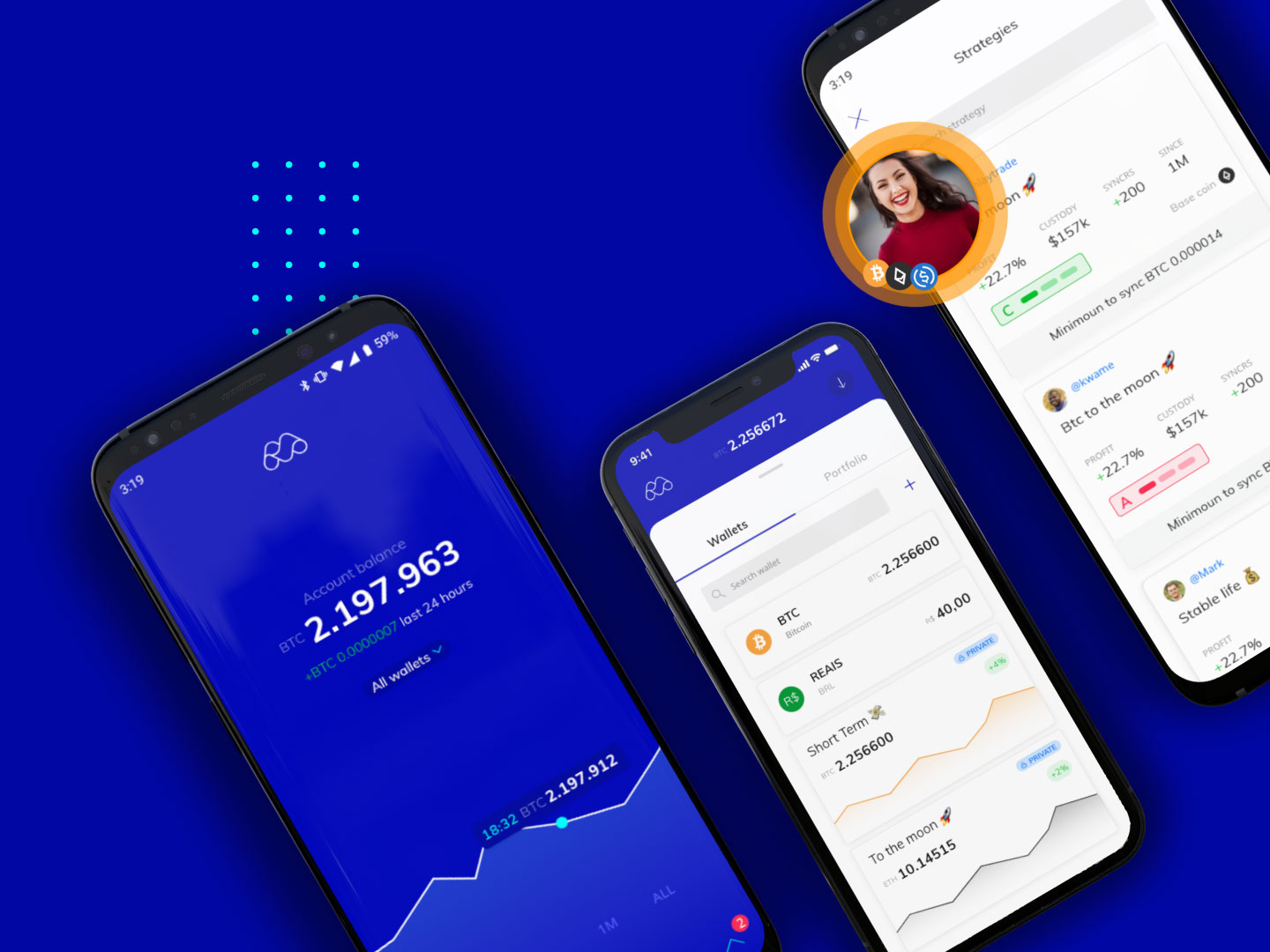 1. AUTOMATED ACCOUNT CHECK
We automatically and automatically apply an account verification model (KYC) that complies with strict worldwide anti-terrorism and money laundering rules.
2. HAS CRYPTOMOED DIVERSITY
A good strategy needs diversity, so we started trading with 7 cryptos: Bitcoin (BTC), Ethereum (ETH), Binance Coin (BNB), Ripple (XRP), Litecoin (LTC), Bitcoin Cash (BCHABC) and USDT (Tether) so you can take advantage of the opportunities that crypto-economics offers.
3. EASY TO NEGOTIATE
How many of us have a calculator on our site, or even a spreadsheet calculated how much of the FIAT currency we would spend for a trade that would take place? In our solution, you will have a clear view of how much you are spending in a base currency of your choice.
4. UNLIMITED WALLETS
Strategy Wallets are extremely innovative in the crypto world, through this feature you can compose and track portfolio composition, values ​​, and timeframes at the same time according to your vision and goals.
5. SYNC STRATEGY
If you don't have the time, or the knowledge, to buy, sell, and manage cryptocurrencies. Our algorithm helps you find open strategies, gives you enough information to analyze your results and gives you a chance to sync. Choose the best-ranked strategies and set the amount you want to follow. That simple.
6. Choose how to deposit
For your convenience, you can deposit directly from your bank by bank transfer, purchase with your Credit Card or transfer your crypto from an existing wallet.
Come to Monnos, and make your crypto work for you!