MNS Token is Monnos own cryptocurrency
The MNS Token is the way that Monnos found to grow together with its community, providing the possibility of earnings in accordance with the progress of the business over time. Come to Monnos, let's grow together.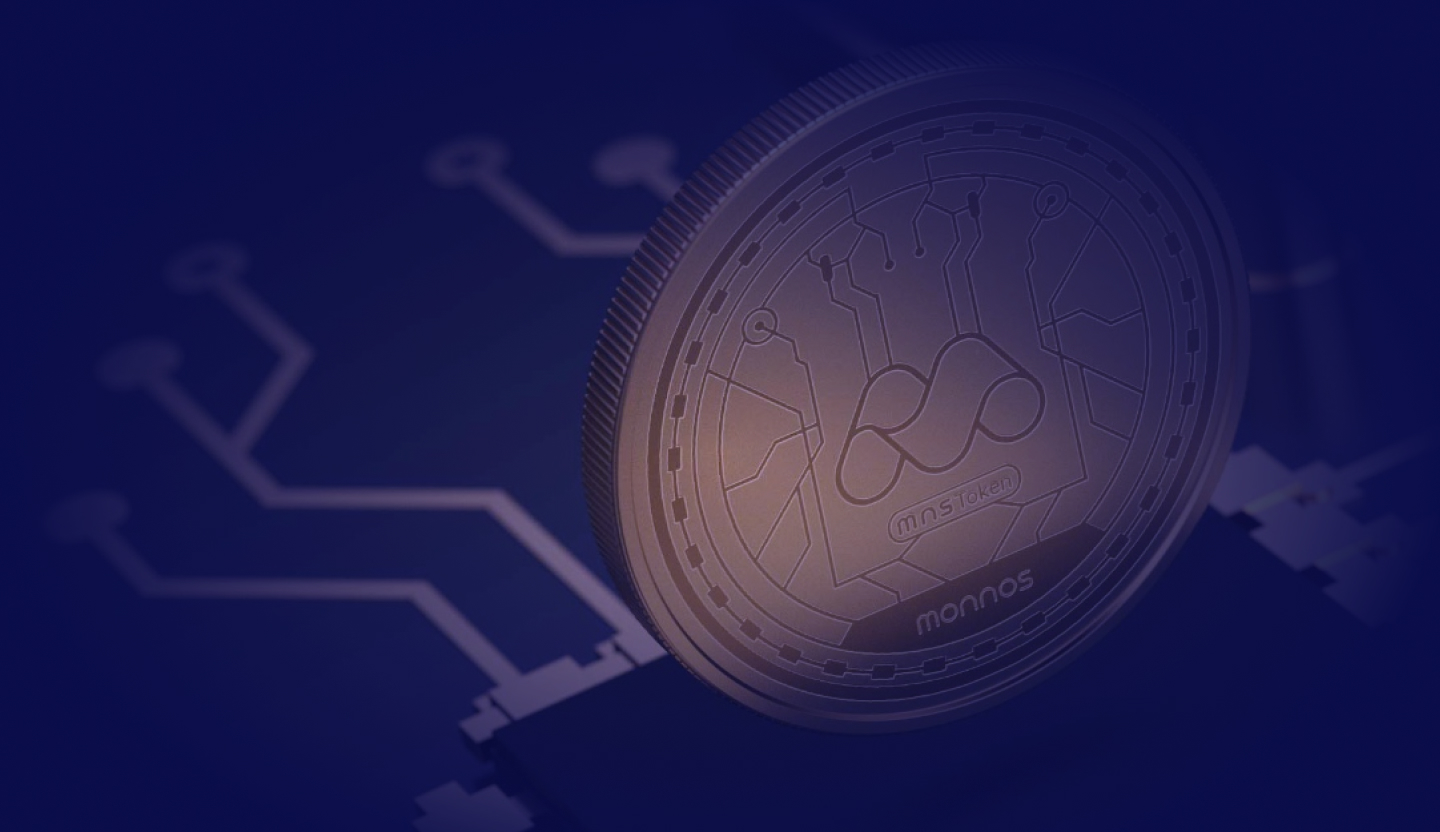 Monnos (MNS)
0.00030350 USD
0.00000001 BTC
In circulation
875,446,212.60 MNS
Total
2,934,706,434.33 MNS
Earn automatic profitability with MNS Staking
Ensure profitability of up to 31.3% by staking in MNS. In addition to earning this value, you still get the benefits if you becoming a vip holder.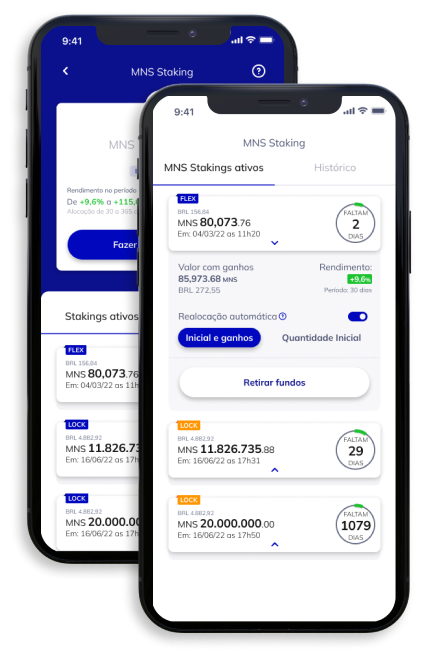 Grow with Monnos

Monnos is a young company that is immersed like few others in the crypto environment, closely following global movements within this ecosystem. Our mission is to make cryptocurrency everywhere and for everyone, because we believe it is the best way to provide financial health in a democratic way. By buying and holding MNS you support us and grow along with our growth.

Earn automatic profitability

With our Staking program you get profitability of up to 31.3% and still gain the benefits of being a vip holder. You can earn a return that few staking platforms can afford while waiting for your MNS tokens to appreciate.

Increase card cashback

The Monnos card allows you to use your cryptocurrencies on a daily basis and still have a really good cashback. As a Vip Holder (a program aimed at MNS holders), you can earn up to 8% on all purchases.

Discounts and bonuses

MNS holders still benefit from using Monnos as their trading platform, receiving discounts on trade and withdrawal fees, increased referral program earnings, trade competition bonuses and much more.
We burn MNS token, to generate more scarcity
Monthly, Monnos repurchases from the market the equivalent of 20% of its revenue for the period and burns it. This process will continue until we burn off 50% of the total MNS supply. The goal is to make the MNS scarcer and more valuable.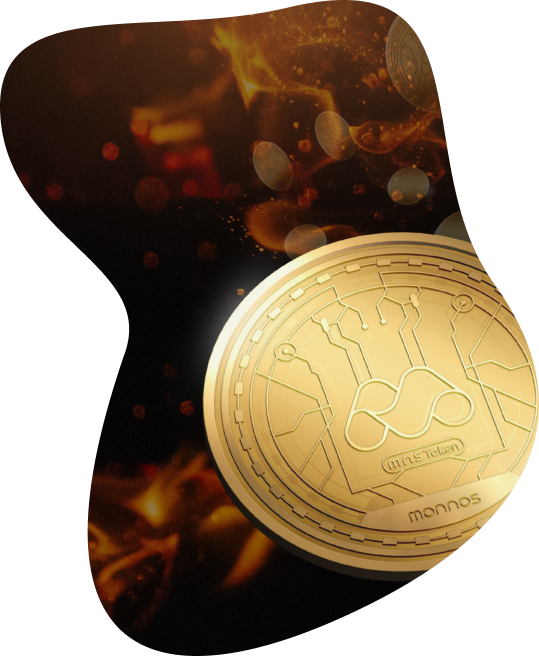 MNS Roadmap
2019

Smart contract developed on Ethereum

Start of sales through private round

2020

Launch of the VIP Holder program

Launching and finalizing the IEO

First Brazilian token on Uniswap

Three MNS Token Burns Accomplished

2021

Card with cashback in MNS

Four burns of MNS tokens carried out

2022

New pair for trading: USDT

MNS available on other networks (BSC, etc)

MNS listing on Pancakeswap

2023
Be a Vip Holder, the more MNS the better
It is with the Vip Holder program that you have access to all the benefits mentioned above. The more MNS tokens you accumulate, the higher your Vip Holder level and the greater your benefits.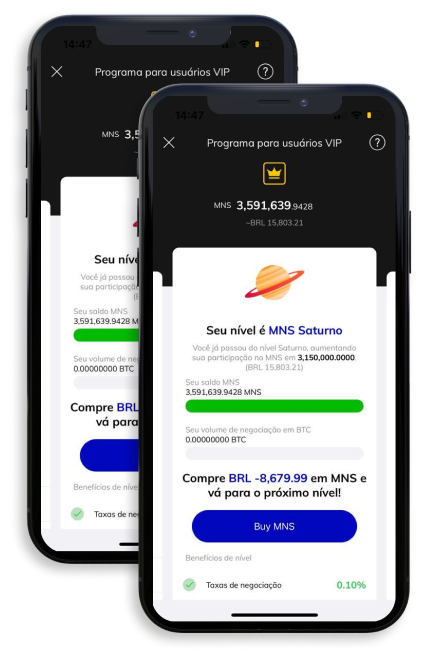 How to buy MNS token
To buy the MNS through the Monnos app is easy, just download the app, complete the registration and buy in less than 1 minute.