Understand the MNS Ecosystem
Monnos Shield
2% of revenue is allocated monthly to the Monnos Shield which brings even more protection and security to our users.


2%
2% MONTHLY GROSS BILLING (CUMULATIVE)
Initially, 80% of the fund will be stored in a COLD WALLET, and 20% in the Crypto Saving Account. 2% of revenue may change over time.
This % may change under Monnos assessment.
Buy MNS Tokens
Buying MNS is easy. Check the list below to find the place that suits you best!
Keep update about Price Charts and Market Data of MNS Token

Be a MNS Vip Holder
As long as you hold the MNS Tokens you will have access to discounts, bonuses and features designed for VIP Holder.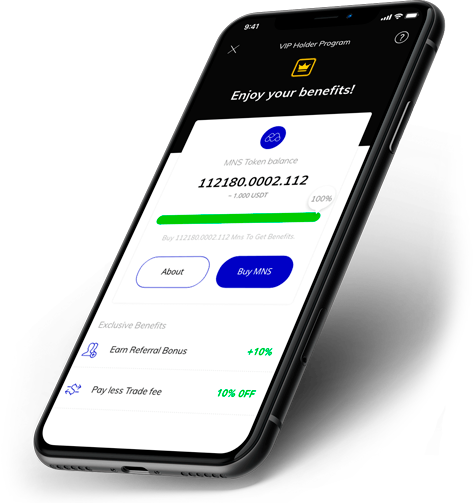 Use MNS Tokens
MNS Token Holders that choose to trade in Monnos with MNS tokens have a 50% of discount in the first year.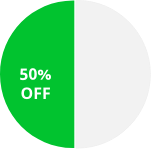 1st Year

2nd Year

3rd Year
Burn MNS Tokens
01
557,943,213.020909 MNS
First Token Burn
02
1,120,000 MNS
MNS Token Burn related to Q3/2020
03
647,818.8298 MNS
MNS Token Burn related to Q4/2020
04
518,625.8276 MNS
MNS Token Burn related to Q1/2021
05
565,880.00 MNS
MNS Token Burn related to Q2/2021
*All these procedures will be appropriately registered in the blockchain and will be submitted to previously mentioned audit procedures.
Be part of the Monnos community in your country.
If in your country don't have a community yet, apply now to be an Monnos ambassador to start your own community.