Monnos Real time quote
BTC Bitcoin
USDT 12,929.57
-0.39%
ETH Ethereum
USDT 408.94
-1.23%
ADA Cardano
USDT 0.11
-2.52%
ALGO Algorand
USDT 0.31
-2.16%
ATOM Cosmos
USDT 5.36
-1.46%
BAND Band Protocol
USDT 5.97
-4.94%
BAT Basic Attention Token
USDT 0.22
-0.19%
BCHABC Bitcoin Cash
USDT 270.46
+1.01%
BNB Binance Coin
USDT 30.63
-0.15%
DASH Dash
USDT 72.06
-3.85%
DOGE Dogecoin
USDT 0.00
-0.19%
DOT Polkadot
USDT 4.26
-0.04%
EOS EOS
USDT 2.63
-1.33%
ICX ICON
USDT 0.38
-1.76%
IOTA IOTA
USDT 0.28
-2.26%
LINK Chainlink
USDT 12.15
+1.85%
LTC Litecoin
USDT 55.24
+1.46%
NANO Nano
USDT 0.86
-3.12%
NULS NULS
USDT 0.24
-2.36%
SOL Solana
USDT 1.96
+0.10%
TRX TRON
USDT 0.03
-1.45%
UNI Uniswap
USDT 3.01
-0.98%
VET VeChain
USDT 0.01
+0.15%
WAN Wanchain
USDT 0.26
-2.34%
WAVES Waves
USDT 3.37
+4.10%
XLM Stellar
USDT 0.08
-1.58%
XRP Ripple
USDT 0.25
-0.83%
XTZ Tezos
USDT 2.22
+1.35%
Be clear about the risks
We use technology to daily measure strategy volatility.
Risk level
Conservative
Moderate
Aggressive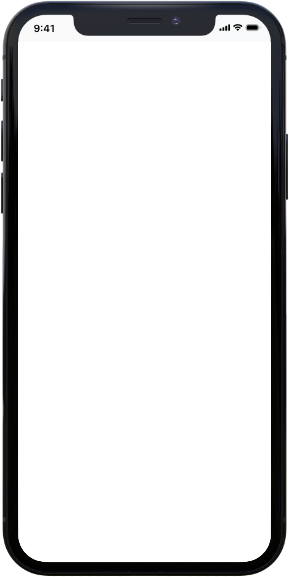 @%ownerNickname%
%name%
Profit
%profitSoFarSymbol%%profitSoFar%
Custody
%totalUnderCustodyBaseAsset%
Base coin
Don't be caught off guard
We monitor every move of your strategy and notify you via push.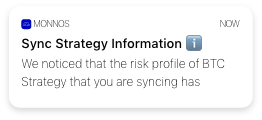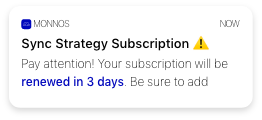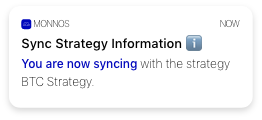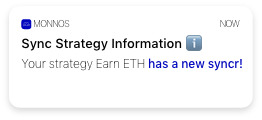 Everything that you need
to Make

,

Open

and

Sync

Crypto Strategies.

Sync who has good results
Track indicators and history of strategies.

Privacy and Security
You sync without your data being shared.

Save your time
Whenever the strategy owner trades, our algorithm copies the operations for you.
Make Your Private Strategy
Sync your crypto strategy with other users
Earn when someone sync with you