What about having a land in the metaverse? Monnos will help you!
Monnos will fractionate a land in the Decentraland metaverse and does so to enable our community to access and keep up with this new emerging world.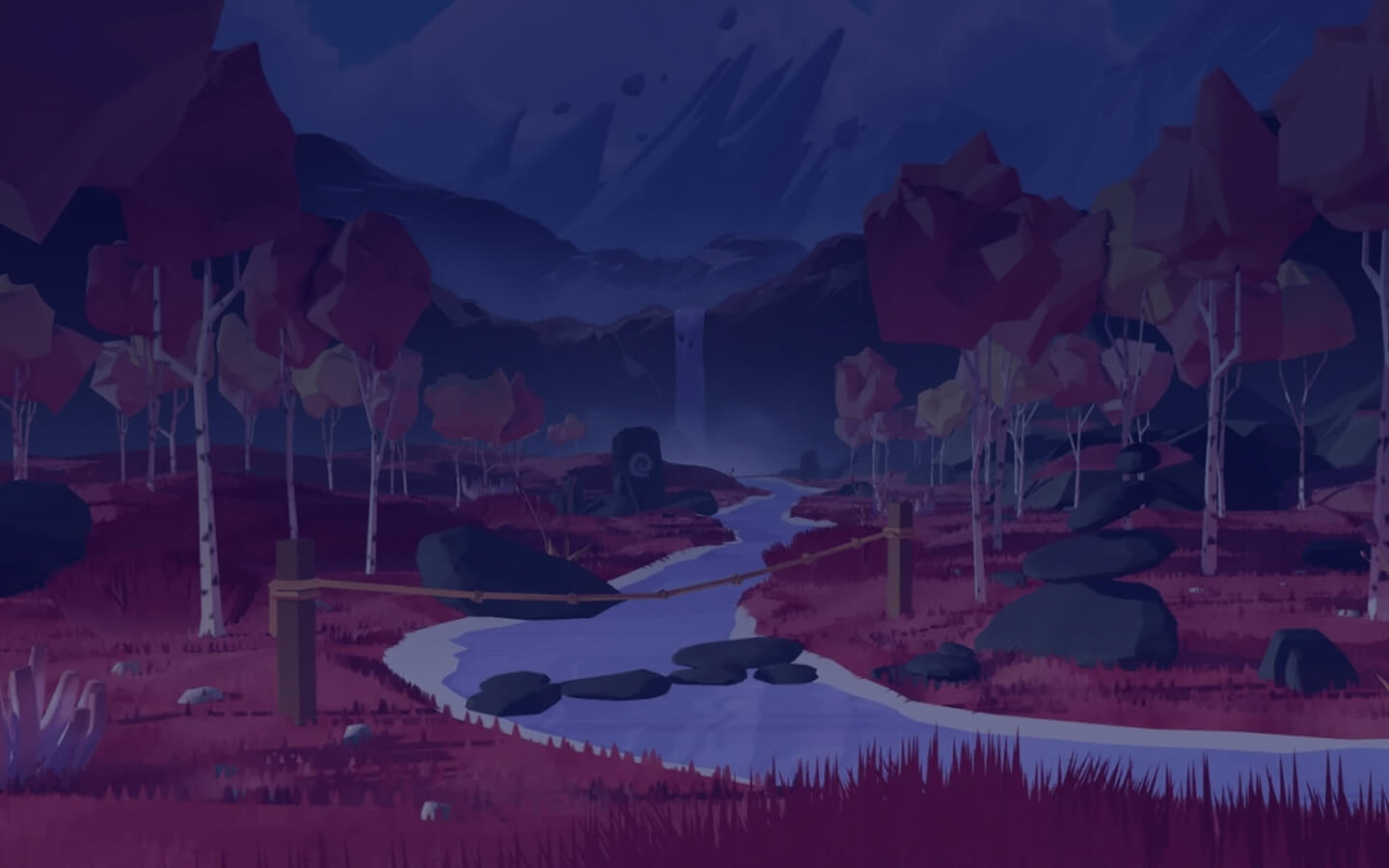 What is Decentraland?
It is a platform where you can create, explore and trade virtual items within the Metaverse. The world of Decentraland is created, managed and owned by its players. You can buy virtual land, make your house, build a museum or a shop where you can sell virtual items like t-shirts, glasses and whatever your creativity allows.
Unlike most games, Decentraland is a completely immersive experience without any kind of linear story or missions that you have to follow.
You enter the game and you can explore a world created by the players.
How does land fractionation work?
Lands within Decentraland's Metaverse can cost tens of thousands of dollars, so we decided to buy one of those lands and fractionate it. That is, we will divide this land into small parts, democratizing and giving access to those who cannot make such a high investment.
The division that will allow you to own a part of this land and surf with us the development of this fantastic initiative.< /p>
View terrain map
What do I get by buying a fraction?
Gains from land appreciation in a future sale
There is a limited amount of land, just like in the physical world, and we believe that over time there will be greater scarcity, generating a possible appreciation.

By buying this land and fractioning it for our community, we give the opportunity to more people can find out and surf the growth of this type of initiative.
Early access to other collections and NFTs on Monnos
Whenever a collection is released on our marketplace, you will be able to purchase NFTs with priority over the general public. In addition to other benefits that you will also have access to as an NFT Holder.
Check where we are located:
The location is attractive because:
• Close to two Genesis Plazas in Decentraland;
• Located on a Street, where it increases the visibility of the land/structure, as well as the flow of users;
• Close to Fashion Plaza, MetaWorks, among several other companies.
Restricted access: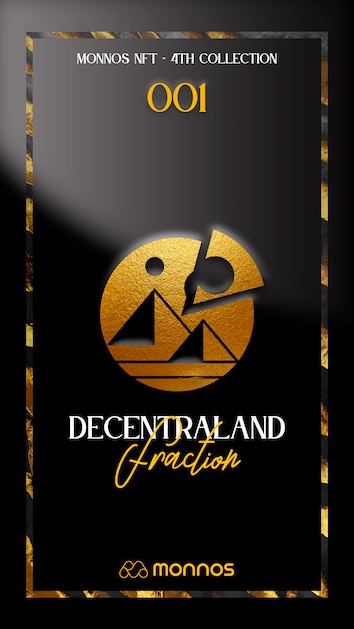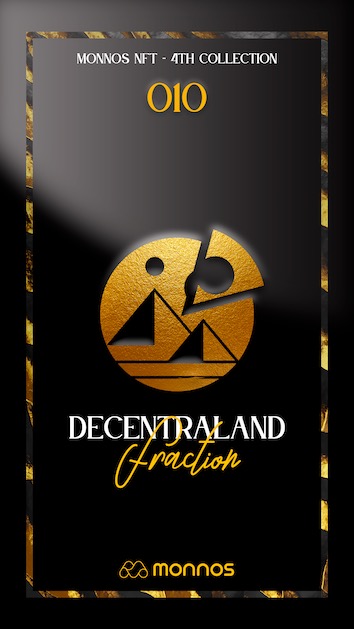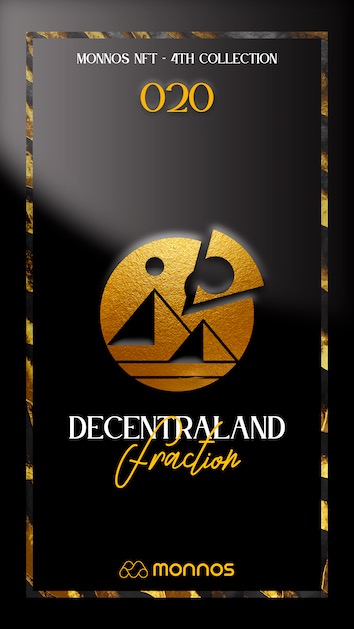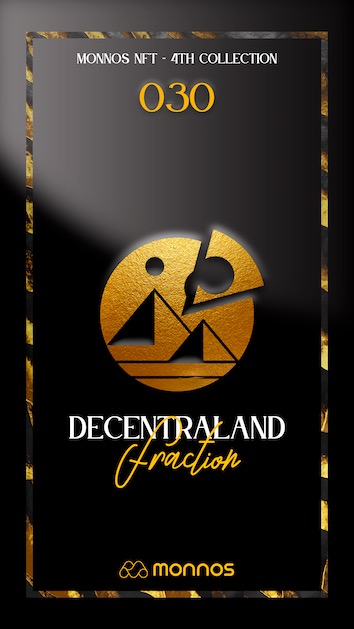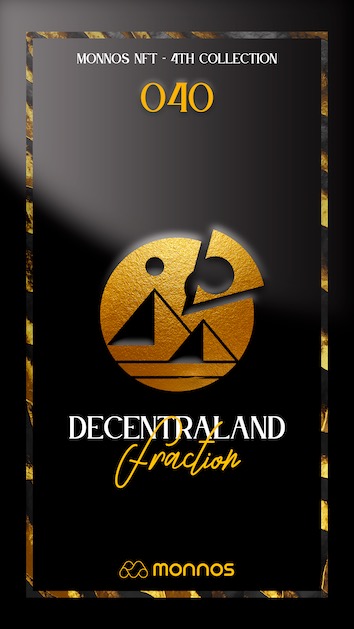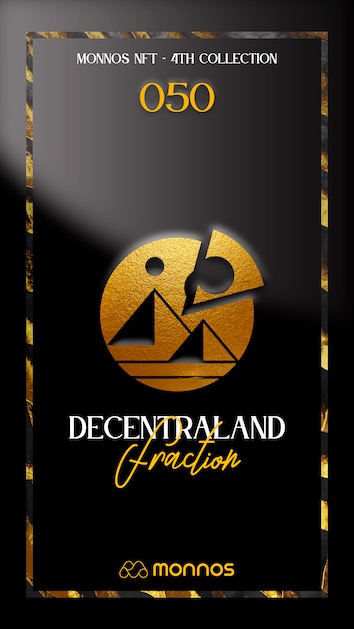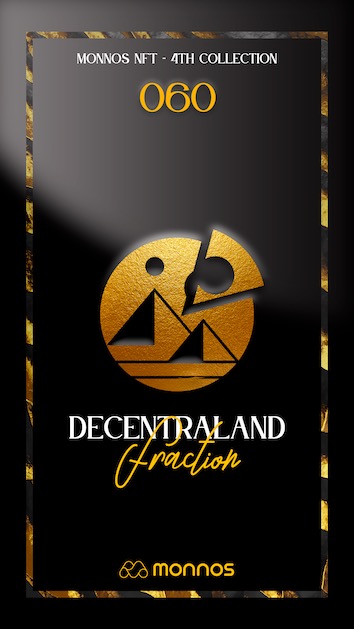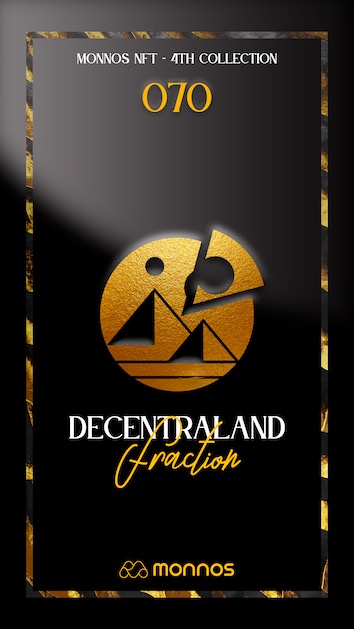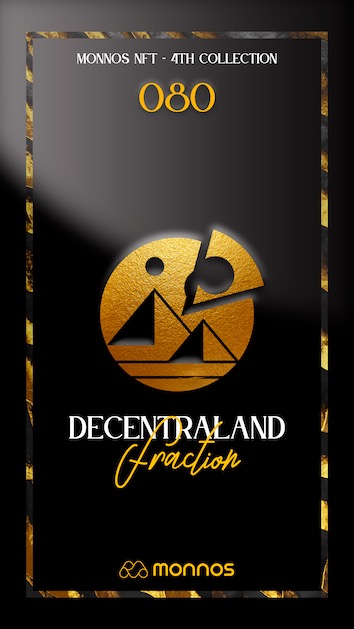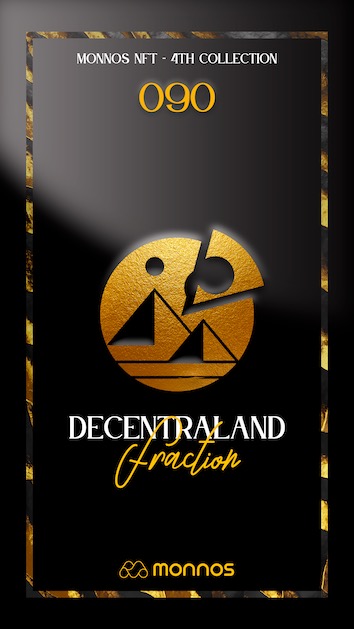 * There will be only 100 NFTs;
* Only users who are VIP HOLDERs or NFT Holders from other collections will be able to buy them.
Buy NFTs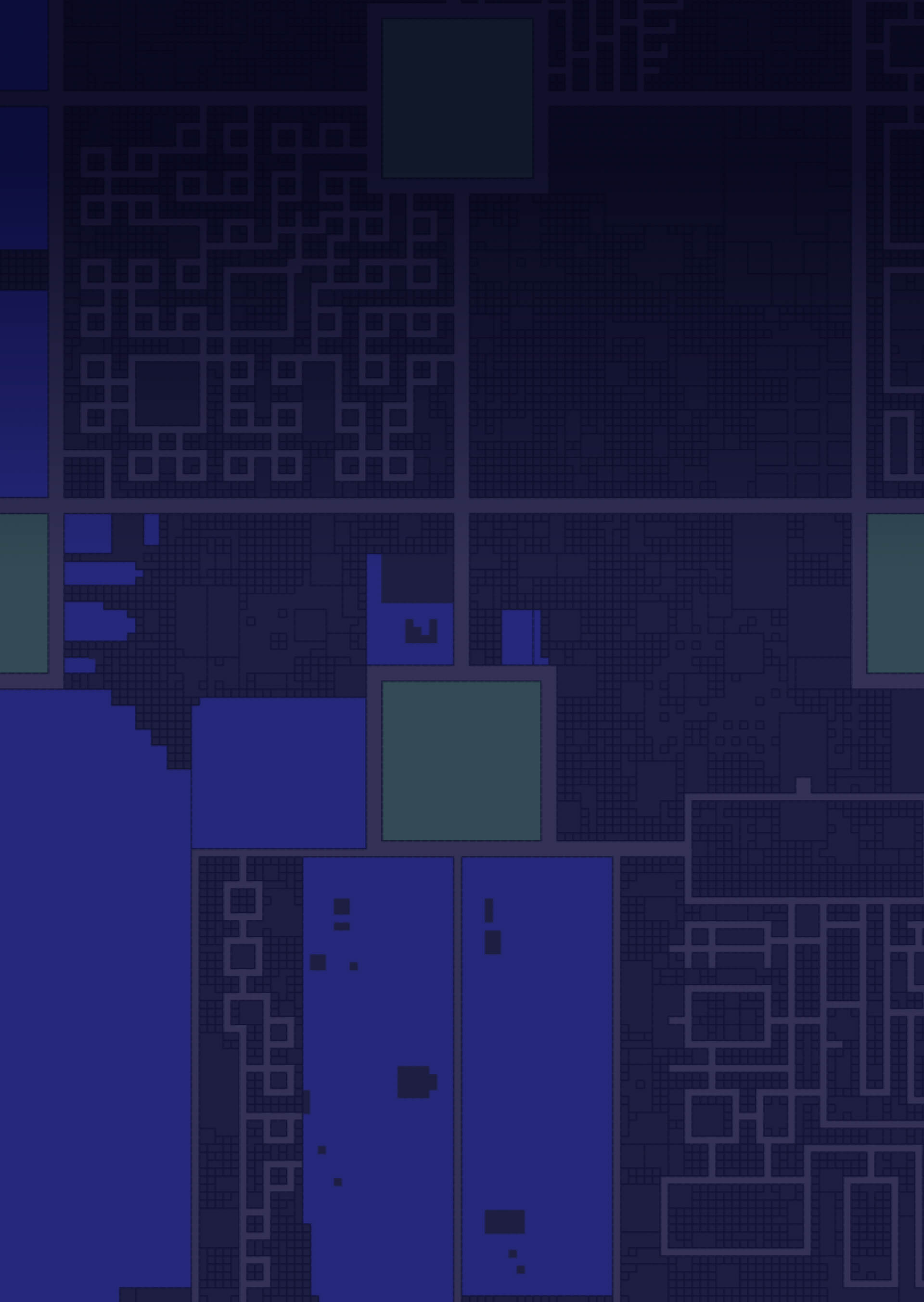 Still have questions about NFT?
How do I buy an NFT from the Decentraland collection?
You can purchase your NFT from the Decentraland collection on the NFT Market through the Monnos app. Just make a PIX or, if you already have resources at Monnos, convert them into BRL and you can buy them.
Can I own more than a fraction of the Decentraland collection?
Yes, the user can buy as many as he wants. Only 100 fractions will be made available.
Do I need to have a verified account (KYC) to purchase an NFT from the Decentraland collection?
Yes, you need to have a verified account, you can check it in your account settings in the app. Or follow the NFTs purchase flow and this data will already be requested.
Can I sell my NFT from the Decentraland collection?
Yes, we have a secondary market within the app, there you can set the price you want and start receiving proposals, if you accept it, it will be sold.