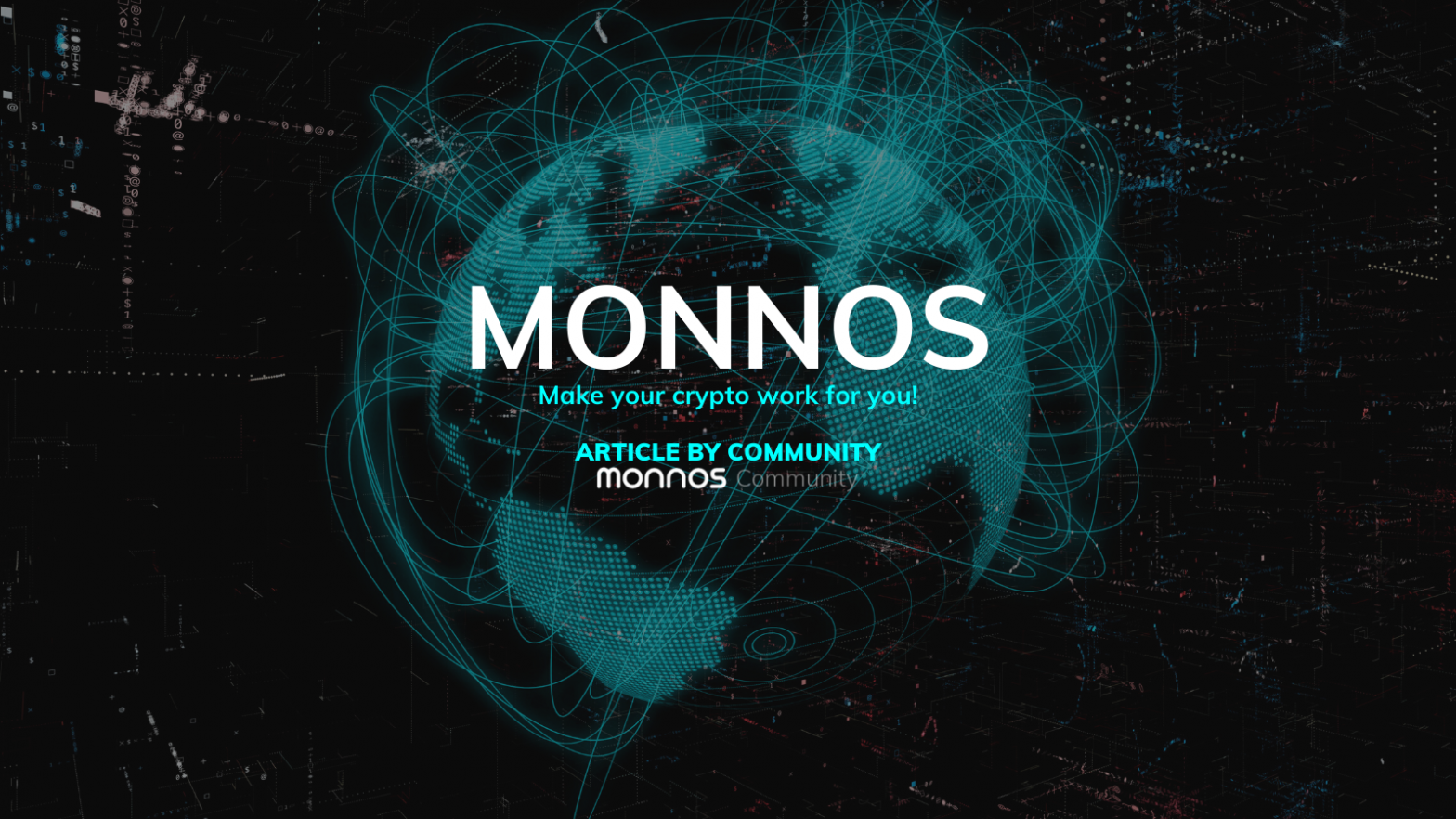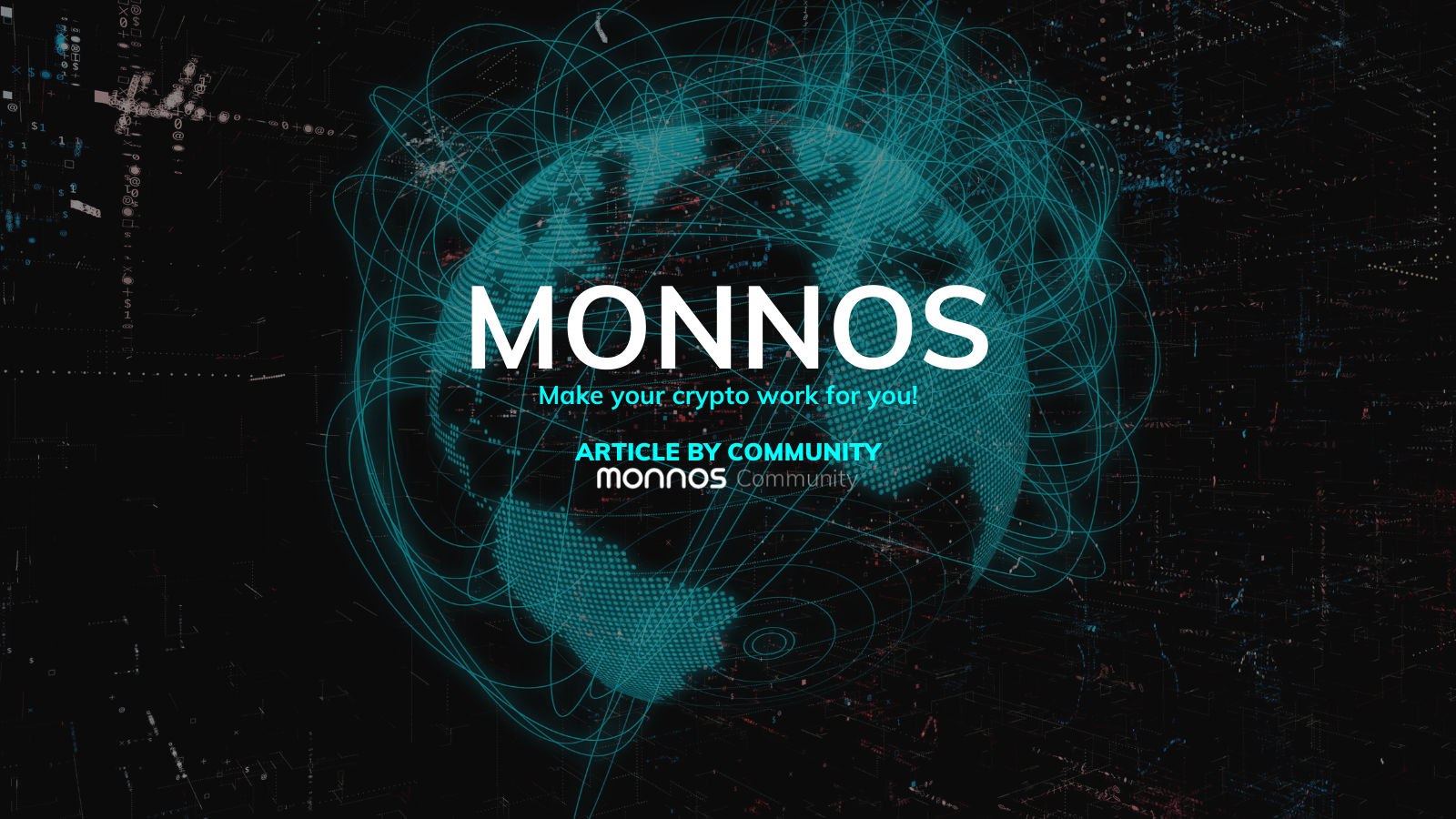 Hello,
I am here with the first part of our Monnos Article Series.
I believe that we will have a great time and learn a lot in this series.
There is a Perfect Platform that I want to tell you. All I want is to carefully read what I wrote, and see the Opportunities.
After reading, you can choose one of the opportunities, you can aboard on this ship, and become a Monnos Astronaut.
I will explain the platform with a simple expression as much as I can. Let's Start…
Monnos spread from Brazil to the World with the motto "Make your crypto work for you!", you can earn crypto without expert or wise.
Monnos is located in the Zug city of Switzerland, Zug is called the Crypto Valley. Financial markets expect absolute freedom and as is known, Switzerland is one of the most ideal places in the world.
The Product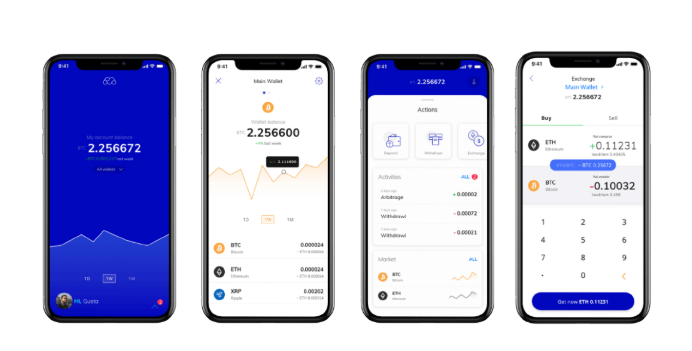 Monnos mobile applications were developed in Swift for IOS, and Kotlin for Android.It provides advanced experience with its simple usage, maximum security and high performance.
Let's talk about the features of the application.
Robust Structure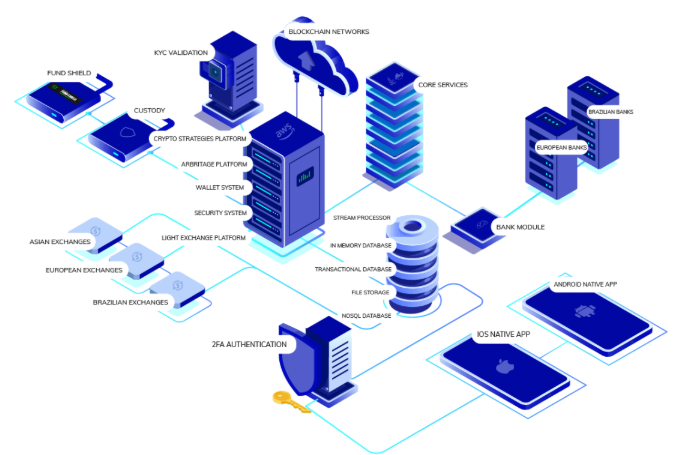 Built using the most advanced technology in global standards. It aims to make the product easy to understand and simple to use with maximum security.
Resources
Monnos combines the use and management of your digital asset portfolio in one place. Trying to win in the crypto world is like solving a Puzzle. Monnos puts the missing pieces of this puzzle in your hand. Today You are ready to get the excellent monetization opportunities offered in this market, being effortless and learning from those who have the most experience. Monnos offer the resources needed to make your crypto work for you.

All in One Account: Beyond the convenience, You will see the difference when you experience it.
Exchange Hub: Monnos is integrated with numerous exchanges around the world to Your Crypto that you want to trade are bought and sold from the most appropriate exchange on your behalf, so you can trade in the most positive conditions for the current situation.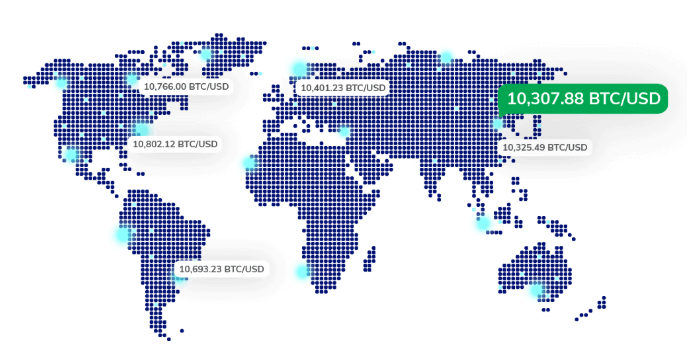 Sync Strategy™: It does not matter you are an expert or ignorant, with a simple, user-friendly and soft interface, you can connect to other strategies, so you can win with the user you are synchronized without doing anything, or you can create your own strategy and share it privately or publicly. Select the trading pair you expect to win and create it. For example USDT / BTC (base currency USDT — put in it BTC ). You can set a monthly subscription fee for users who want to be SYNC to your strategy, and you can earn in this way too. I will write another article about this section.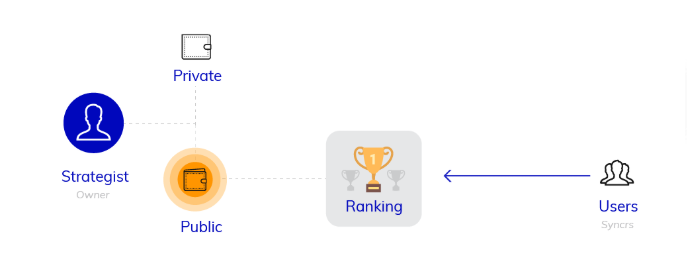 Crypto Saving Account: The cryptocurrencies we keep in our Crypto Account are tracked using the Monnos Special Price tracking tool. When Price Differences between World Markets are seen, Monnos is present with a special method that gives you passive profit by ordering instantly. In this way, Maximum Efficiency is obtained without Risk.

Your passive earnings are automatically reflected on your Crypto Saving account every 7 days. I will write another article about this section.
MNS Token
They created MONNOS (MNS) token and launch on multiple global platforms. The total amount to be issued is 3.5 Billion MNS Tokens using the Ethereum ERC 20 smart contract technical standard. I briefly explain this section.
MONNOS (MNS) will launch IEO with ProBit Exchange, check it from the link below.
medium.com/probit-exchange/monnos
https://blog.latoken.com/latoken-lists-monnos
I will explain it in detail later. You can purchase MNS Token through APPLICATION.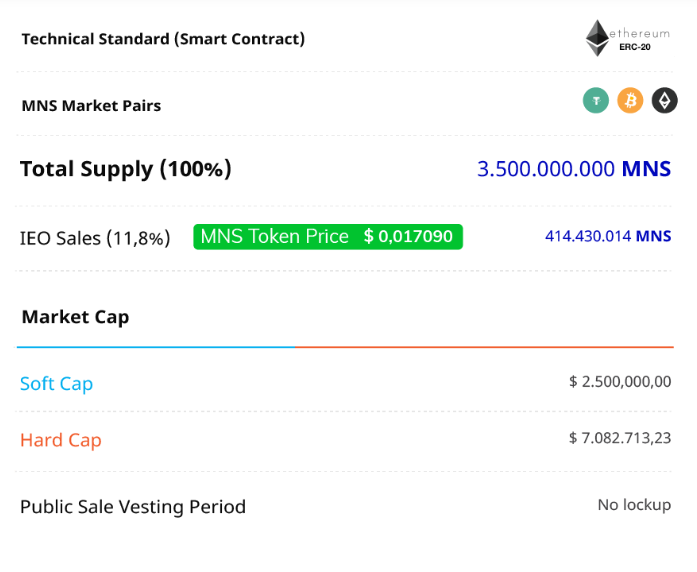 MONNOS COMMUNITY
Let's come to one of the most beautiful episodes. Everyone can be part of the Monnos community, everyone can win. I'm not kidding, you can be on the ship from the links I will share at the end of the article, You can be a Monnos astronaut, You Can Win by Contributing.
Monnos built by the community, exists for the community. Monnos users are rewarded by participating in many things in the community. You will see when you carefully examine below.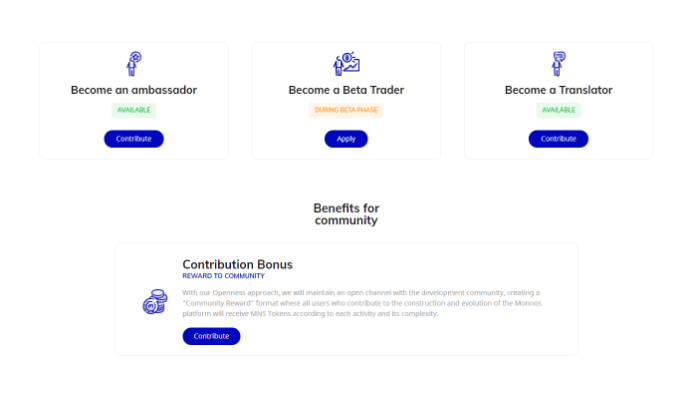 Become an Ambassador: Monnos offers the opportunity to represent your country as an ambassador. It designed to have one ambassador for each country.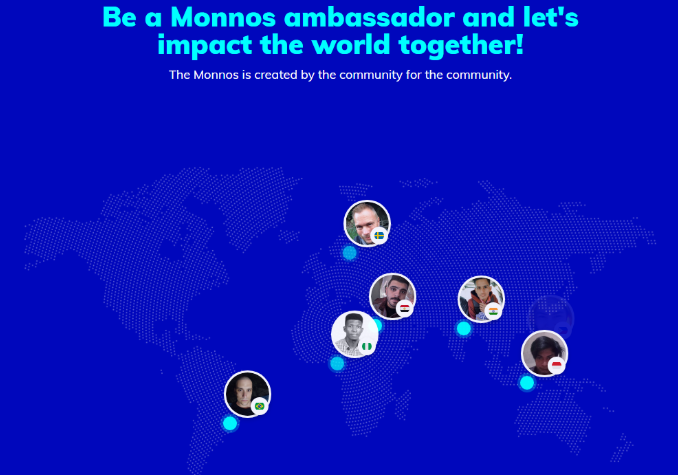 Monnos knows that people speaking the same language, who share the same feeling can understand each other more accurately. You can manage a social media account with Ambassador privileges. Browse the Table Below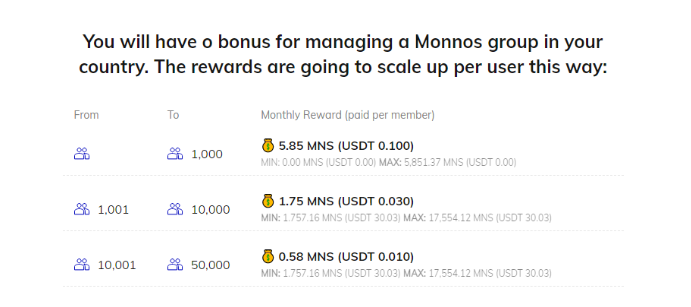 Become a Translator: Monnos is targeting the multilingual platform. You can be rewarded with the MNS token by choosing to be a part of this amazing Community by translating the app, website and more.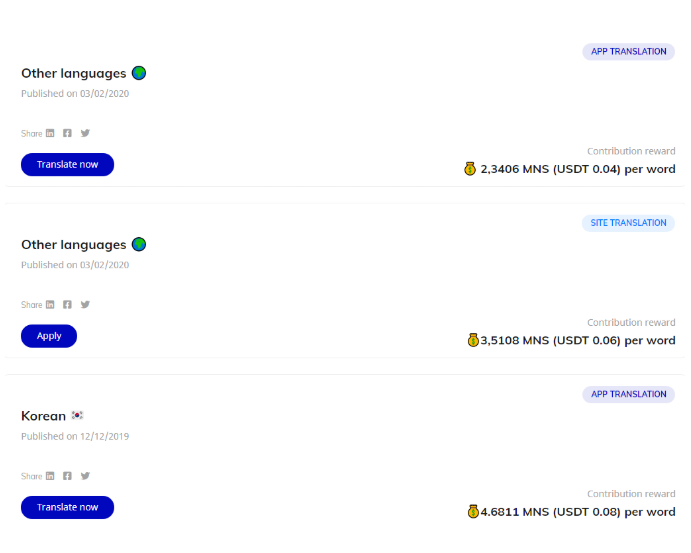 Become a Beta Trader: Use the application, give feedback. Create strategy first and publish it, earn subscription fees from those who are connected to your strategy while earning from your strategy, and also get bonus rewards. look at below for a bonus.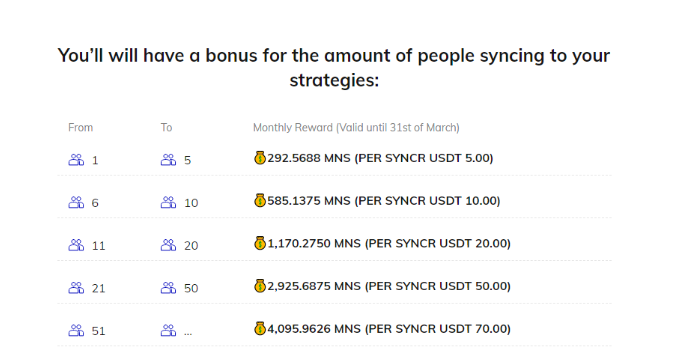 Contribution Bonus: Monnos aims to make this sustainable by creating a platform where everyone contributing to the evolution and development of the Monnos platform is rewarded with MNS tokens.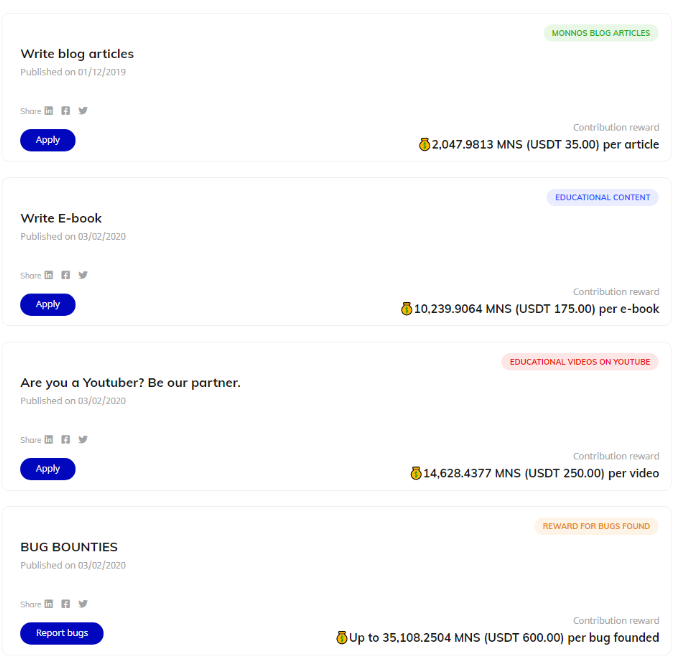 Welcome to the world of Advantages with Monnos. You will find helpful links below. I would appreciate it if you write your comments and questions below.
I will be back with the other series of Monnos. I hope that the article informed you and sees you as part of Monnos in the future.
LINKS:
Monnos APP Store (IOS): Download Monnos For IOS
Monnos Google Play (Android): Download Monnos For Android
Website: Monnos WebSite
Monnos Community: Monnos Community website
Monnos Twitter: Monnos Twitter Page
Monnos Telegram: English Community Chat
Monnos Telegram For Turkish Users: Monnos Türkiye
By community member