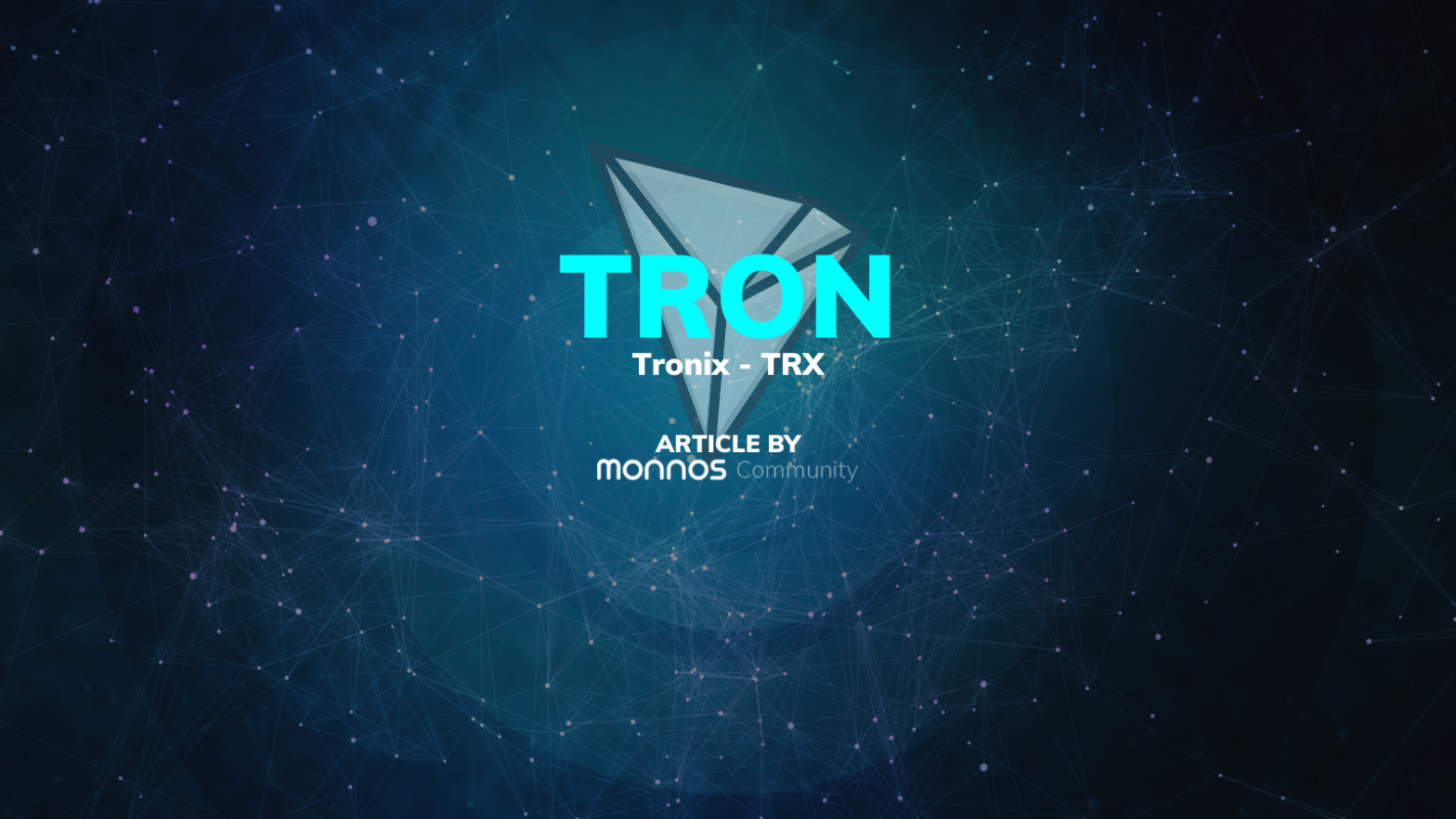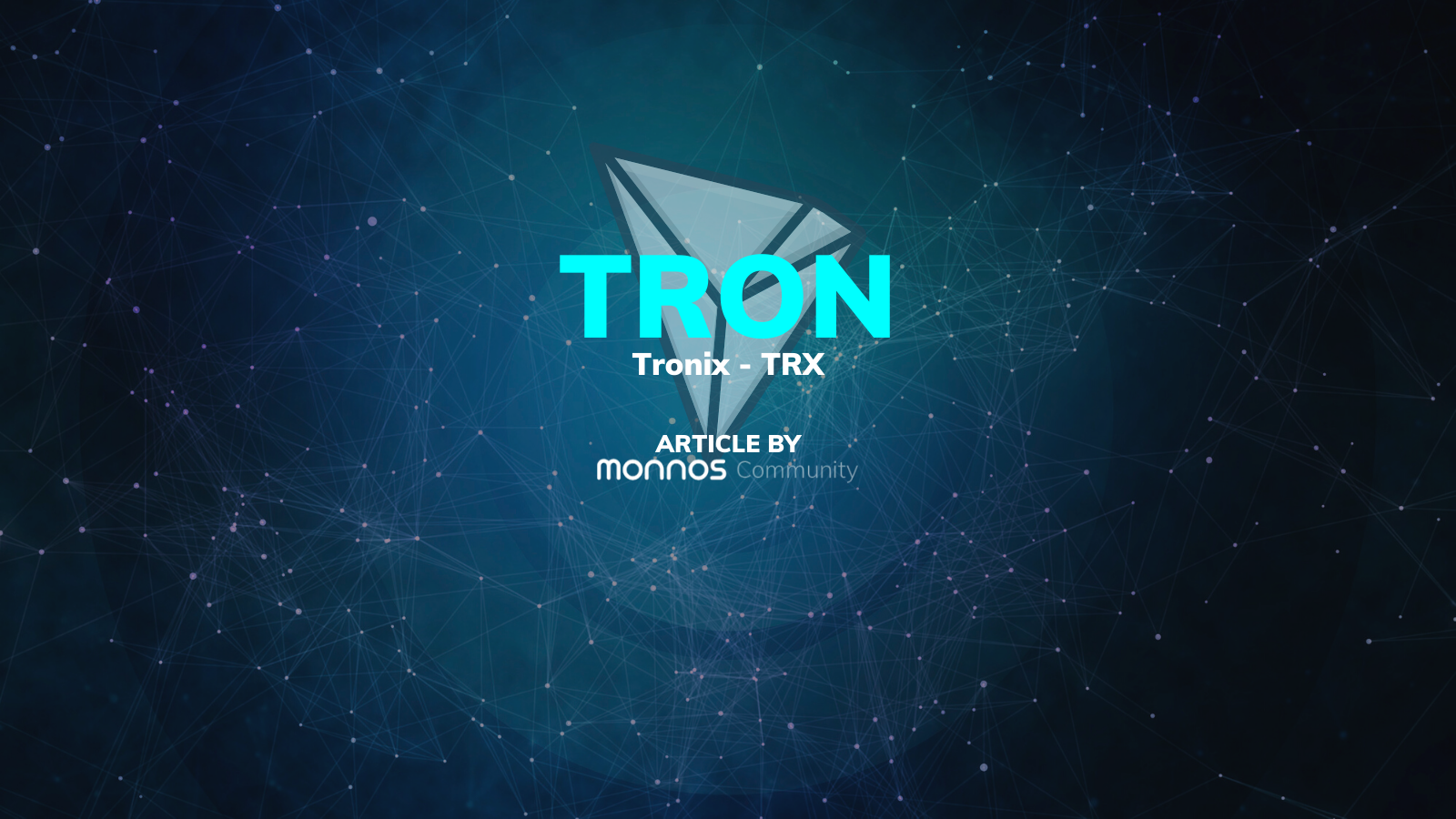 Dear astronauts, I am here to talk about Tron (TRX) Token. First of all, I want to inform you about Tron.
Tron is a cryptocurrency, originated in Singapore. Like many other cryptocurrencies, Tron is also a cryptocurrency that is not centralized. In 13/09/2017, Tron's CEO Justin Sun announced the coming out of Tron by Twitter. Tron is a cryptocurrency which came out with the Blockchain technology and based on erc-20.
The currency is called Tronix (TRX). There are four guidelines of Tron- these are (a) Data freedom, (b) Providing Content, (c)Personal icon, (d) Infrastructure.  There were 100 million TRX coins the first time it was released. 65 million of these were in the sale. This cryptocurrency (TRX) was made to use in the entertainment industry. While its investors describe Tron as a new Bitcoin because it is different from other cryptocurrencies, enemies of that cryptocurrency label it as an inflated balloon.
Apart from other cryptocurrencies, Tron provides data freedom for the use of its users. Any kind of content may be uploaded on the platform, stored and distributed freely. As content is loaded on the platform, the cryptocurrency – Tron (TRX) – is earned. The platform keeps its existence in that way. And it is observed that Tron has drawn a large number of investors since it was traded at the exchange. The current value of Tron is 0.012 dollars. Tron has 34 million coins (TRX) currently. And 66 million of Tronix is being used.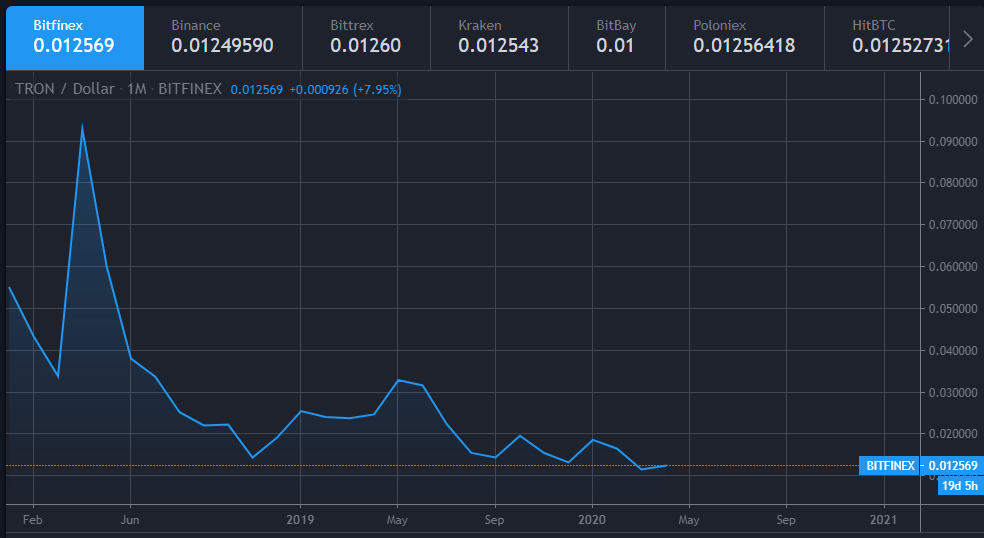 Tron is one of the top 10 interesting cryptocurrencies. Moreover, Tron Crew founded Tron Foundation centred in Singapore.  It is defined that the foundation was founded to help the development crew without any request for profit. The foundation also defines that the network was established to work with the clarity, justice and transparency guidelines. The foundation is also in a harmony with laws in Singapore and they carry out activities completely dependent from Tron Crew.
In that period associated with Tron,  towards the end of the year, they got a big profit for their investors. An interesting and assertive sharing by Tron's CEO was seen. Sun asserted that Tron will be the one on top 4 cryptocurrencies by the end of 2019, on his official Twitter account. The Twit he published  attracted a huge attention. And one of the comments below the Twit was made by a CEO of Cryptocurrency exchange, ''c.z.''.
CEO pointed out the assertive side of the prescience Justin Sun made and answered  '' Please, do not do that.". Even though Justin Sun deleted his Twit on Twitter after the explanation made by a cryptocurrency exchange, Justin Sun took his place on minds as the most spoken and discussed topic on social media in 2019. The success and rising of that cryptocurrency since the first day it was released showed that Tron will be one of those future cryptocurrencies.
In my opinion, it can not be mentioned that Tron covered a serious distance in three-year-period. It is possible to say, it has risen with the business-like and strong steps. And its rising gets higher every single day. While other cryptocurrencies lose their values Tron is still getting valued. Besides, being a distinctive platform and giving all the Tron controls to its users make a phenomenon of being a new Bitcoin. I wish Tron Foundation and Tron Administration continued success together with being a cryptocurrency without profit ideals as it is right now
LINKS:
Monnos Twitter: Monnos Twitter Page 
Monnos Telegram: English Community Chat
Monnos Telegram For Turkish Users: Monnos Türkiye 
By community member Maksatt Askkolsun